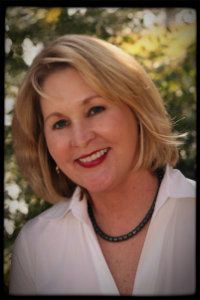 Sandy Mushinski- REALTOR®, Lead Agent

Moving to San Antonio at the tender age of 2, Sandy considers herself a native.  She grew up here as a child and a teen and graduated from Holmes High School.  After high school, Sandy left for Dallas where she met her husband, Andy.  They stayed in Dallas long enough to have 2 children and then came back home to the Alamo City.  At that time she was working in the dental industry, but knew that real estate was her real passion.  She made the jump in 1999 and hasn't looked back since!  Sandy says, "I love being a trusted advisor to my clients as they are making the huge life decision of buying or selling their home.  The relationships we develop during this process is something that is important to me- I want my clients to walk away know that they have not only an agent, but a friend." 
When Sandy is not working, she enjoys spending time with her family.  Now that her 2 children are grown, nothing gives her greater joy than her 5 grandchildren!  
Andy Mushinski- REALTOR®
Andy is proud to be a born and raised Texan.  Born in Ft. Hood, Andy has lived in various Texas cities including Arlington and Dallas before calling San Antonio home.  Before Andy decided to join Sandy in real estate in 2005, he made a career in the corporate sales industry.  Upon retiring, he chose to get his real estate license and join his wife, creating the dynamic duo "The Mushinski Team".  Since then he has become very active in the San Antonio real estate community, serving as a director on the San Antonio Board of Realtors. He also serves as the liaison for the Greater San Antonio Builders Association for SABOR. Andy enjoys cooking and regularly caters luncheons, events, and open houses.  He, like Sandy, loves spending his spare time with his grand kids!
Jesse Landin- Buyer's agent/ REALTOR® *Se Habla Espanol!
Born and raised in San Antonio, Jesse is the newest member of The Mushinski Team. Fluent in Spanish, Jesse is known for his outstanding communication skills. He recognizes the importance of great conversations and takes pride in his ability to work around any kind of communication barrier. With his wit and wonderful sense of humor, coupled with his knack for relating to the person he is speaking to; Jesse can navigate through any type of conversation flawlessly. 
Coming from a diverse background in both the IT and insurance industries, with over 15 years of sales experience, Jesse entered into real estate to fulfill a passion he has for making a difference in people's lives. As a buyer's agent, he aims to assist buyers during the process of purchasing their biggest investment- their home. Throughout the process he is dedicated, committed, and always strives for excellence. A problem solver by nature, Jesse believes that there is a solution to any problem that could occur along the way, assuming the motto, "winners find a way". Accepting nothing less than to exceed his clients' expectations, Jesse sets the bar high and encourages his clients to hold him to that. 
Currently residing in the ever expanding Northwest side of the city with his wife and daughter, Jesse is a family man. Self proclaimed movie buffs, he and his family can be spotted frequently at the movie theater. He also spends a great deal of time at a swimming competitions or Karate events that his daughter is involved in. As many San Antonians are, Jesse is a huge Spurs fan. In the off season, he loves watching college football, rooting first for Notre Dame, then for Texas in support of his wife's alma mater. 
Jesse's strong values and exceptional work ethic makes him an asset to the team. His will to succeed is without equal; a quality that not only makes him a great REALTOR, but a great advocate for his clients.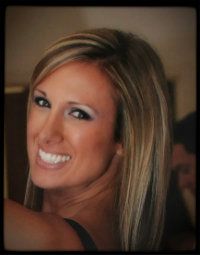 Jakki Eckmann- Marketing and Client Outreach
Jakki is also a Texas native, born in Humble.  She moved to San Antonio as a young child and grew up here, and although she spent about 6 years in Colorado, she came back to graduate both high school and college in San Antonio.  Jakki started working for The Mushinski Team in 2012 after 6 years of teaching elementary school. She is responsible for The Mushinski Team's social media, blogs, business development and marketing of the homes that Sandy and Andy have listed.  When she is not working, she is a busy wife and mother to 2 young children, Caleb: 6 and Kennedy: 2.  She also keeps busy fostering dogs for the Italian Greyhound Rescue and Cocker Spaniel Rescue organizations.  In her spare time she enjoys traveling, going to live music venues, and evenings on the patio of El Mirasol!